Trish Trowbridge, founder of Horstmann Technique, grow up in South Australia. After two years study at Uni in Adelaide she realised science wasn't her way in life, even though she worked a couple of years as a laboratory assistant. She moved to Sydney 1968 and started a successful career as self-employed. She studied bookkeeping but couldn't complete the course due to a back injury 1979.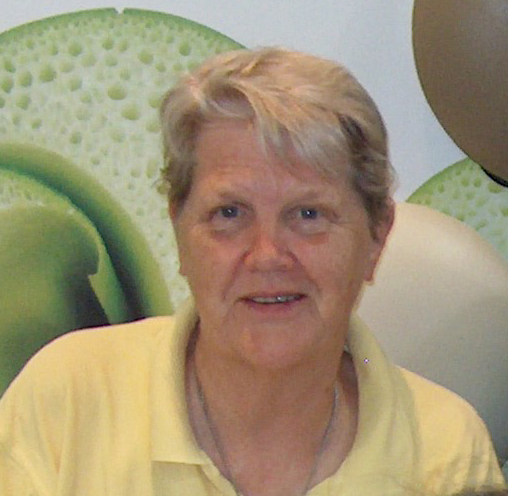 Trish Trowbridge
In the middle of the 80s she moved to a small town called Crookwell in New South Wales and opened a clinic as a naturopath to continue to work with those therapies and hypnotherapy. During that time, she finished her studies in herbal medicine. In addition to her clinic work she was also contracted by some government organisations for assignments where her special skills came to use. She spent much of her free time as a youth worker to increase their awareness of life.
When she refused to have an operation on her back her future looked very vague, but she was convinced to find an alternative way back. She tried many different alternative therapies which meant she was back on her feet within a year. During that time, she decided to study these therapies.
From 1990 she worked fulltime in her clinic and health store in Crookwell. In October 1991, during a power walk to her clinic, Trish had a respiratory arrest, and had a near death experience that changed her life. This was followed by many spiritual experiences, including the Horstmann Technique. 1996 she moved to Sydney where she met Patti Barton, and together they started a company to run workshops and teach and spread this new technique. Patti is a former Uni lecturer with a special interest in transpersonal psychology, so she had the skills to help Trish teach such an innovative therapy as the Horstmann Technique in Australia and internationally.
Trish passed away in 2022. Between 2005 and until her death she worked with Marie Myrander. Her legacy will continue with Marie and the teachers and practitioners Trish trained.